2022 Top 5 – Ranked #5 – Gold Coast-Tweed Heads (Property Management)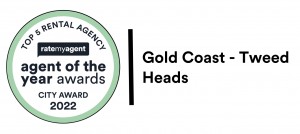 2022 Suburb Winner – Mermaid Waters (Property Management)
2022 Suburb Winner – Mermaid Beach (Property Management)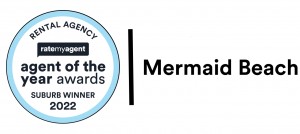 2022 Suburb Winner – Miami (Property Management)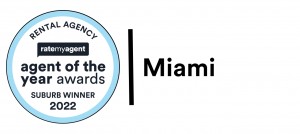 2022 Suburb Winner – Surfers Paradise (Property Management)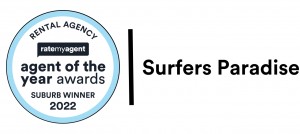 2022 Top 100 – Ranked #79 – Australia (Property Management)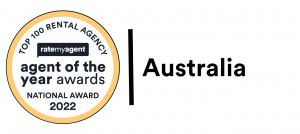 The highly anticipated RateMyAgent Agent of the Year Awards are the only of their kind in the industry and based on customer satisfaction. They acknowledge those who have been the most consistently recommended by local Australian home sellers and landlords.
To win means to have secured the highest satisfaction rating across the country – celebrating and recognising real estate agents and agencies that provide truly excellent client service to home buyers, sellers and landlords.
RateMyAgent is used by agents who sell 80% of all property in Australia – and high-performing agents are determined by real reviews from those who have bought or sold a home with the agent.
RateMyAgent provides reviews, ratings and rankings for real estate agents and mortgage brokers in Australia. The website's one million verified reviews are attached to the property sale transaction, ensuring that the information provided is unique to the agent and from a genuine property seller or buyer.